About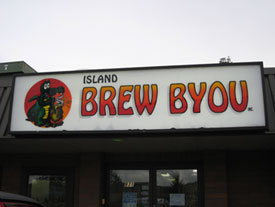 Celebrating our 19th year in business! We are the Westshore's choice for beer, wine, sparkling ciders and coolers.
We are proud to be a Wine Expert authorized retailer, with over 130 "Value", "Premium" and "Ultra-Premium" wine kits to choose from.  You will be amazed at the quality and taste of your finished product, and will want to share it with your friends and family.
As the Westshore's first & only ""Do-it-yourself"" Microbrewery, we have over 70 beer recipes to choose from.  Using imported and local grains, barleys and hops, you can make your own ""Craft Beer"", from a light Cerveza, to an Irish Stout.  We will help you, every step of the way.