Kit Beer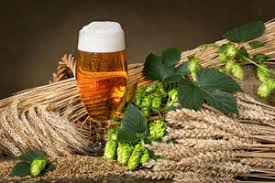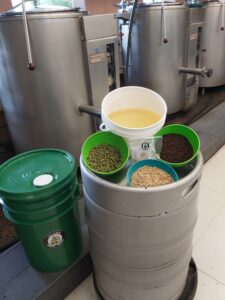 We have been brewing beer at Island Brew Byou for the past 23 years and have 70+ beer recipes to chose from. 
We are now the only location on Southern Vancouver Island, that we know of, that brews beer from fresh ingredients. 
Our beer kits are made with the freshest ingredients available and can be ordered as 23L wort kits to take home to ferment yourself. Pre-orders only.
The following homebrew wort beer kits are based on 8 of the most popular beers we produce.
Cerveza – A light bodied, light coloured brew for those fans of Mexican styled lagers. This brew offers a crisp clean finish with no bitter aftertaste.
Alligator Lager – Our flagship brew. A smooth amber lager with a medium body and no bitter after taste. But beware!! This gator bites.
Canadian Specialty # 9 – This recipe is a malt-lovers heaven. Dark and rich with a slight hint of sweetness, finishing with a barely discernable taste of British aroma hops.
EZ IPA – Exactly as the name implies, a quick version of the British classic! Amply hopped with aromatics, while medium to light in both body and colour.
Eye Of The Storm IPA (with mash) – The combination of grains, extracts and 5 different hops make this IPA light in colour, medium in body, with a hint of citrus.
Pacific Pale Ale light (with mash) – This beer has medium body and a pale colour. Using aromatic hops, this beer leaves no bitter aftertaste.
Cajun Redd – A perfect match for malty beer lovers, this style is a smooth red ale which with more focus on the malt rather than hops.
Island Stout – This heavy dark ale offers rich, stout body, punctuated by potent bittering hops.
Any of our other beer recipes can be special ordered as an "ala carte" fresh wort beer kit.
Or, have a favourite recipe already? Want to come up with your own style of beer??  Maybe name a beer after yourself —- anything is possible.  
Call Island Brew Byou at 250-474-2550 to learn more about the process.